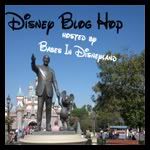 I went out of my way to surprise him with the trip for Christmas/his birthday. We had gotten married in March, and had discussed a Disney honeymoon but I really wanted to go somewhere that neither of us had gone before. He seemed a little upset, so without him knowing, I booked a hotel, flights, dining plan, reservations, and even spoke to his boss about getting him time off without him knowing.
Christmas Eve is gift exchange time on my side of the family. I gave him an odd mix of Disney things like a pair of POTC swim trunks, and Mickey and Friends pens. At his mom's I gave him a Mickey and Minnie tree topper, a personalized Disney towel, and his stocking was full of odds and ends all Disney related. Seeing his face when he realized we were going to Disney was priceless.

What was even better was him realizing we would be leaving on New Year's Eve and get to ring in the new year in the Magic Kingdom as well as be there for his birthday.
One of my favorite firsts for this trip was seeing Cinderella's Castle lit up for the winter holidays. I only remember being there in February as a kid so this was super special for both of us.
The countdown and fireworks at the Magic Kingdom was also a first and it was AMAZING.
It was my first time staying on Disney property. I will never stay off property again.
It was hubby's first time at Downtown Disney.
This was our first day at Epcot. (those are hubby's first pair of Mouse Ears!)
Hubby's first time meeting Chip and Dale.
This was my first trip to Disney since Animal Kingdom opened, so this was our first Safari ride!
There were so many firsts this trip... and yet, every time we go back there are more firsts waiting for us. That's what I love about Disney, there is always something new to experience.